Yesterday we went to Six Flags Magic Mountain which was loads of fun :o) We were there for over 8 hours and still didn't have time to try all the rides! X2 was our favourite ride (we rate 9 out of 10 – it was over too quickly!) and worth the almost 2 hour queue! Here's a virtual ride on X2 to give you some idea of what it's like. What you can't tell from this video is that they played Metallica right into your ears through speakers in the head rest and there were huge jets of fire on both sides halfway round! I liked it best because it didn't shake me around like the other coasters did – I could just enjoy the ride…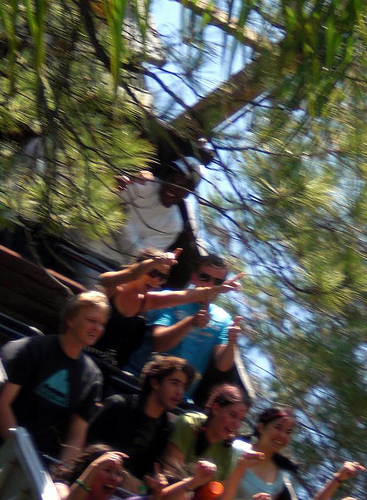 Today we drove up Highway 1 from Avila beach (good recommendation, thanks Luke & Sasha!) and stopped to take in the pretty views along the way. We've just checked into the Travelodge in Monterey (free wi-fi) and are about to go and find something to eat and play some mini-golf.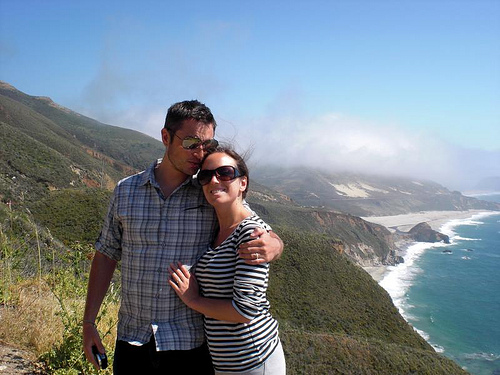 Back soon, love Gude x
P.S. The Ferries are the featured artist on Future Radio at the moment.