"Where was the best place you visited?"
This has to be the question most frequently asked of us since we landed back in London on Valentine's Day. Inspired by this, teamGool have decided to do a round-up blog and include some awards for places and experiences that deserve to be awarded the teamGool trophy of fabulousness…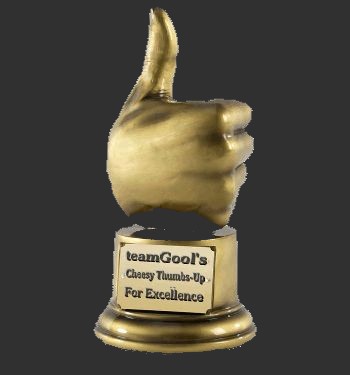 Best City – nominees:
– Melbourne (quirky boutiques, cool trams, great beach, better than Sydney)
– Buenos Aires (tango lessons, shopping, horse-racing and gelato – like downtown NY, historic Paris, arty Barcelona and London's lively Soho all rolled into one)
– Rio (totally fabulous, hot boys in tiny shorts, cool graffiti, super-strong caipirinhas, clubbing circus-style, crazy football fans, samba dancing and a giant Jesus – what's not to love?)
And the winner is…
Rio (with BA a close second). Rio had the added advantage of having gorgeous weather and of us being there for my 30th birthday celebrations with Diego, which really made it special.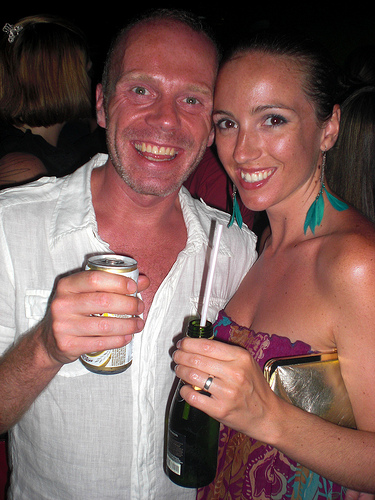 Favourite country – nominees:
– Thailand (wonderfully friendly and helpful people, great food, stunning beaches, fascinating markets, tiger cuddling and elephant frolicking)
– Guatemala (lava handling, cave swimming and temple tramping – we were never short of something to do!)
– Argentina (melt-in-the-mouth steak, delicious wine, horses, quad bikes, submarine style hot-chocolates and home of our second favourite city)
And the winner is…
Argentina!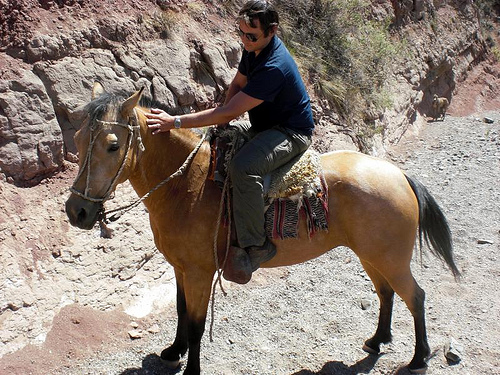 Don Julio – for portion-size, excellent service and the added bonus of a candle-topped piece of cake appearing in front of Ise while all the waiters all sang Happy Birthday to him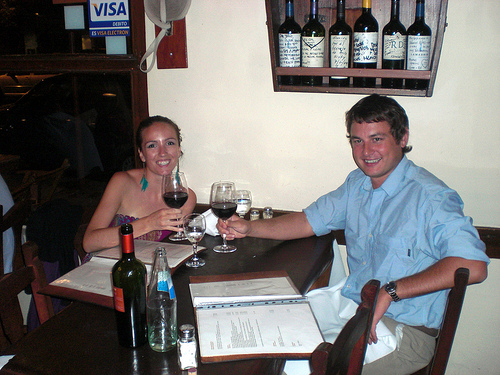 Best adrenaline activity – nominees:
– Hang-gliding over Rio (quite relaxing and calm AFTER you've run off the side of a mountain)
– The Road of Death (Totally unique. Totally mental)
– Nevis bungy (Insanely high and being the first jump of the day just made it even more terrifying)
– X2 at Six Flags magic Mountain, San Francisco (360° rotating seats and head-first, face down drops, Metallica in your ears and eyebrow-singeing flame-throwers!)
– The Stratosphere Big Shot in Vegas (it's all about the anticipation!)
– Scooter-riding on Koh Lanta! (Steep rock strewn roads in the pitch black with a sheer drop is not a good idea)
– Quad biking in Cafayate, Argentina (Great fun and a bit scary with Ise at the helm!)
And the winner is…
The Road of Death. The ride down was scary enough, the ride back up on the bus was even worse!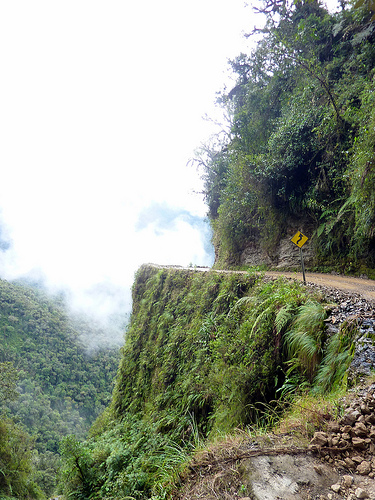 Craziest activity – nominees:
– Playing with molten lava (on top of Pacaya volcano, Guatemala)
– Swimming through pitch black caves, out of our depths, one-handed, holding a candle (Lanquin, Guatemala)
– Befriending a tarantula (Tikal, Guatemala)
– Going down a working mine, chewing coaca leaves and setting off some dynamite (Potosi, Bolivia)
And the winner is…
Playing with molten lava – cooking marshmallows on sticks that weren't long enough!
Best beach – nominees:
– Leme, Rio – Brazil (Crazy waves, sexy guys and the most attentive beach man ever – JC, whose catchphrase was; "Another beer? Coconoot?!"
– Tulum – Mexico (Water as warm as a bath, soft white sand and turtles just up the road!)
– Emerald Cave, Koh Muk – Thailand (A beautiful beach inside a cave – just amazing)
– Great Ocean Road – Australia (Huge expanses of white sand and crashing clear sea)
– San Blas Islands (Our very own deserted island, complete with coconut trees and a shipwreck)
And the winner is…
The San Blas are just like paradise – just us, chilling out on our very own island was pretty special.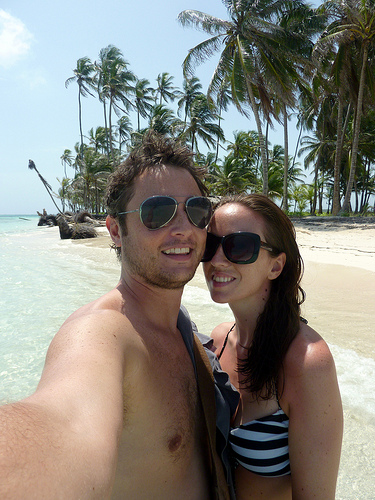 Best animal experience – nominees:
– Elephants, Chiang Mai – Thailand (feeding, riding and washing them – a truly magical day)
– Tigers, Chiang Mai – Thailand (who knew it was possible to cuddle a tiger without getting mauled?!)
– Turtles, Acumel – Mexico (Amazing. We were so lucky to get so close to them)
– Tropical fish, near Koh Lanta – Thailand (Fish love banana and they swarmed round us, eating it right out of our hands!)
And the winner is…
The turtles were absolutely my favourite travel experience. They were wild and therefore didn't have to tolerate us swimming with them at all. They were such serene and graceful creatures.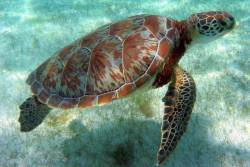 Best drink – nominees:
– Caipirinhas in a Lapa samba club – Rio, Brazil (fresh, delicious and insanely strong)
– Hot chocolate 'fondante' in La Serena, Chile (thick, gloopy, full of fat and fantastic)
– Coffee – So many to choose from but Guatemala had some great ones.
– Chop beer in Salta, Argentina (Ice cold delicious local draught lager in the blazing heat – bliss!)
– Tasting beer selection at the Buller pub & brewing company – Buenos Aires, Argentina (For those who like a drink but hate to choose)
And the winner is…
The Caipirinhas for being so nice and so effective.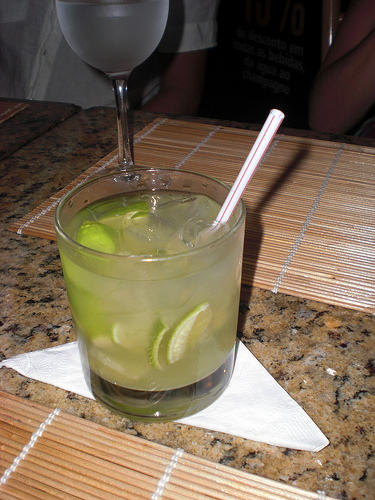 Best man-made view/landmark – nominees:
– Christ the Redeemer – Rio, Buenos Aires (Giant JC – good from afar, even better close-up)
– Golden Gate Bridge – San Francisco, USA (just like in the movies, only bigger)
– Sydney Harbour at New Year – Australia (the opera house and the bridge complete with fireworks)
– The Strip, including the Bellagio fountains – Las Vegas, USA (seen from a helicopter – brilliant!)
– Hong Kong skyline during the 'Symphony of lights' (accompanied by splendidly tacky music)
And the winner is…
Sydney Harbour on New Year's Eve. One of the world's great experiences.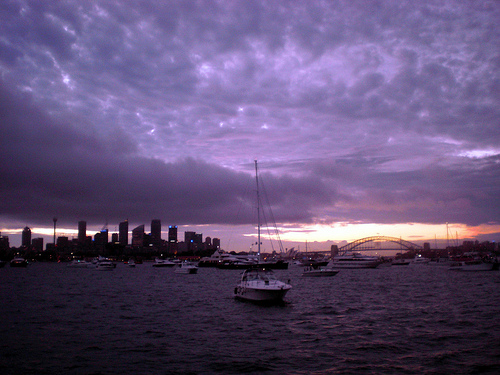 Best natural view/landmark – nominees:
– The Grand Canyon – Arizona, USA (breathtaking)
– Sunset over lake Flores, Guatemala (a thousand different colours and shades of light)
– The pools at Semuc Champey, Guatemala (turquoise and perfectly clear)
– Iguazu falls, Brazil/Argentina (deafening, thunderous, spectacular)
– Lake Titicaca, Bolivia (calm, silent, restful)
– Uyuni salt flats, Bolivia (totally alien – like another planet)
And the winner is…
Iguazu falls for it's awe-inspiring power.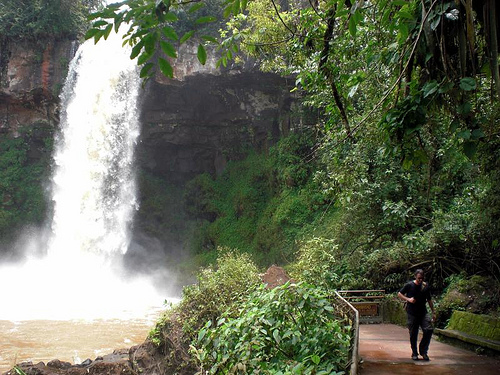 Best ruin/temple – nominees:
– Angkor Wat, Cambodia (intricate, beautiful, haunting)
– Machu Picchu – Peru (simply stunning)
– Tikal, Guatemala (tarantulas, monkeys and lots of stairs, all in the rainforest)
– Cuzco cathedral (Fascinating and hugely symbolic of the way Christianity has shaped Latin America)
– Palenque, Mexico (our first Mayan temple and we had a brilliant guide who told us all about ancient air conditioning and bright red skeletons)
And the winner is…
Angkor Wat – the scale is just something else and the way the jungle has taken over the buildings is beautiful. The detail of the carvings is exquisite and we were allowed to climb all over most of the ruins. We really felt like tomb-raiders!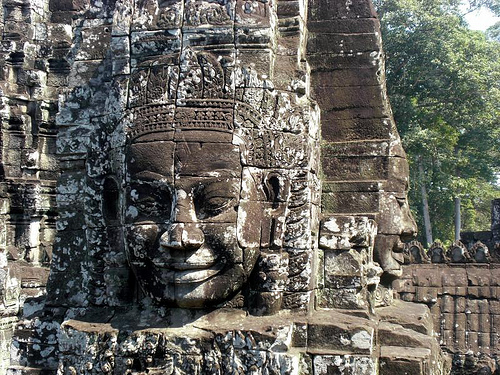 And the worst..?!
Biggest disappointment – nominees:
– Boat disaster at Lake Mead, USA (our most popular blog – a touch of schadenfreude methinks…)
– Not diving the Blue Hole (we just didn't feel safe with the dive-masters)
– Ise's Sky-dive over Wanaka, New Zealand (failed to happen, due to bad weather)
– Star-gazing in Chile (foiled again by weather – you can't see stars through clouds)
And the winner is…
The boat disaster at Lake Mead – it cost us $700 of spending money!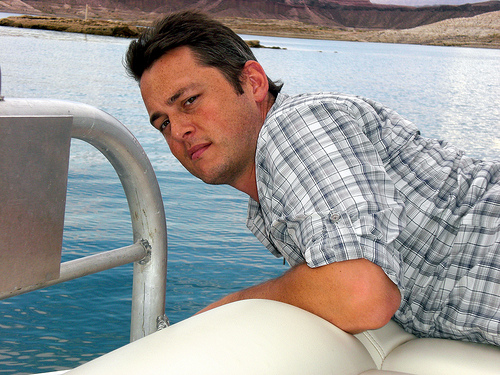 Worst place – nominees:
– Hostal not-so-Wunderbar, Panama (overpriced, with a cranky owner, cold outdoor showers, a bobbins breakfast and constant rain)
– Managua, Nicaragua's capital city (gunshots outside the hotel are never a good thing)
– Phom Phen, Cambodia (a terrible atmosphere, the city seems haunted by the recent genocide)
And the winner is…
Managua – hands down. I never want to go there again.
teamGool's top travel tips
Most frequently used items:
– Laptop (for looking up the next hostel, emailing & Skyping home & of course blogging! WiFi was everywhere.)
– Earplugs & eye-mask combo (for blocking out local chat & films in Spanish on long bus journeys)
– Nationwide Flex Account card (no fees or commission on ATM withdrawals or purchases abroad, which must have saved us a small fortune)
– Thermals (me more so than Ise – on arctic air-conditioned buses and aeroplanes and at high altitude in Mexico, Peru & Bolivia)
– A head torch (me for going to the loo cross-country in the middle of the night, Ise for reading in bed and on buses)
– A small wheelie bag (SO much better than a rucksack – I carried my bag ONCE on the entire trip!)
How to avoid getting mugged:
– Don't travel alone (being accompanied by a big hairy bloke like The Gool is a great deterrent to most muggers)
– Carry a fake wallet (I didn't carry any money while we were travelling, but Ise always made sure he had a fake wallet with him, containing an out-of-date Nectar card and a couple of small notes (this could then be handed over to the less determined mugger)
– Don't wear flashy jewellery (even fake jewels and watches can make you look like a rich Westerner and increase your chances of getting targeted) – stick to a simple (fake!) wedding band and a plastic watch
– Use your common sense. If a place feels dodgy (port towns and bus stations especially), it usually is. Stay in a place where there are lots of other people and look for officials who could help you. If you have to sleep, sleep ON TOP of your bag (another time when it helps to be travelling with someone – you can take turns to sleep/watch the bags)
– Don't carry more cash than you have to. Take out small amounts and hide money away as soon as you have it (you'd be surprised how many people we saw waving their money around at the cash machine). If you have a money belt, or trousers with a secret compartment, so much the better!
– Don't trust anyone. It's a terrible thing to say and most of the local people that we met were lovely and incredibly helpful, but by being naturally suspicious and not trusting anyone, we managed to avoid several scams.
– Look at what the locals are wearing and try to copy them as much as you can. While I will never look like a Colombian (unfortunately – they were gorgeous!), by wearing similar clothes, having dark hair and not talking loudly in English, I didn't stick out like the middle-aged Americans, who tended to wear shorts, Hawaiian shirts and pristine white trainers with huge cameras hanging around their necks…
– Don't take drugs or get too drunk – you make yourself an easy target for muggers and scammers.
Obviously this isn't fail-safe and IF you are mugged, just hand everything over – it's really not worth getting killed or maimed for your camera or credit card!


There's one final bit of teamGool news…
…there's a new team member on the way (due mid-November)!