We've been on the road for a couple of days, heading up Highway 1 to San Francisco… We stayed in Monterey on Thursday night and played mini-golf (US for crazy golf) – 18 holes in black light with all the obstacles and balls glowing up in the dark. I started well (beginners luck/fluke), but then Ise got a couple of hole-in-ones and rapidly over-took me and Kit to win 7 under par!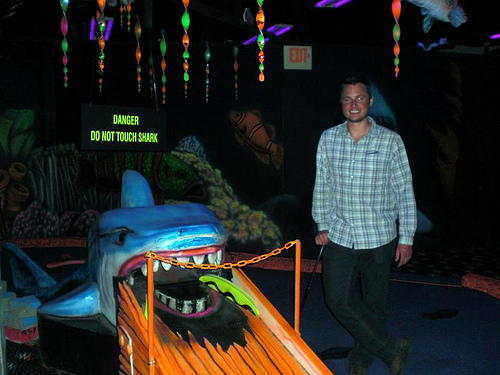 Yesterday we stopped off at Santa Cruz (a little seaside town, where the Lost Boys was filmed) and had a wander around the amusement park. It was so tacky – full of dangerous-looking rides, arcade machines and smelt of sugar everywhere (toffee apples, ice-cream, soda) – we loved it! Especially loved the Sky ride, which went from one end of the front to the other and back again – great views of the beach and the rides below. One teenage guy passing us had the right idea of how to make the most of his trip – he shouted at bikini-clad girls below; "Ladies! Hey ladies!! Wanna hang out?!"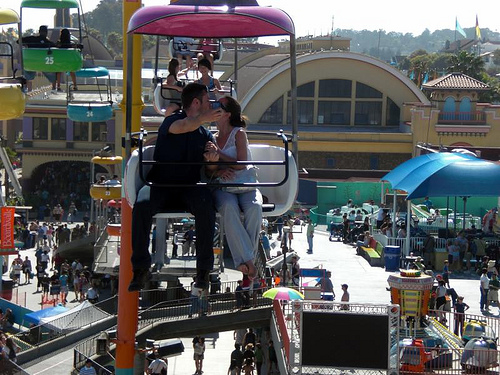 We also took the 17-mile drive near Monterey and stopped off for a picnic at a scenic spot where there were very cute creatures (I think they were chipmunks – perhaps you know?) that were brave enough to come up and take pieces of bread and crisps out of our hands. I think they ate more than we did and they certainly annoyed the nearby birds who were neither brave nor cute enough to get fed by us!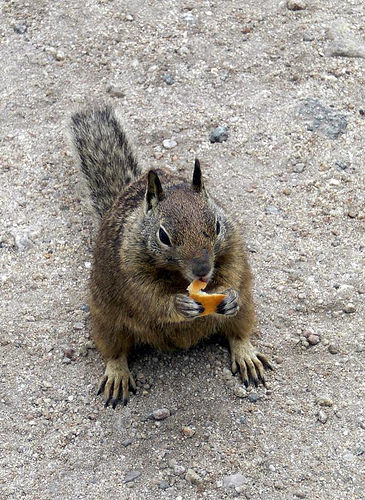 More news and pictures of San Francisco soon…
Love Gude x