We're staying at the Golden Gate hotel (we rate it 10 out of 10!), which has a resident cat called Pip (she popped into our room this morning through the window to say hello) and a dog called Cookie – both very cute and friendly. The manager/host Hellim recommended a Chinese restaurant (The House of NanKing) to us on our first night and it was packed with locals and the food was delicious (we would have rated it 10 out of 10, but they put sugar in the jasmine tea, so it gets a 9 out of 10 from us)…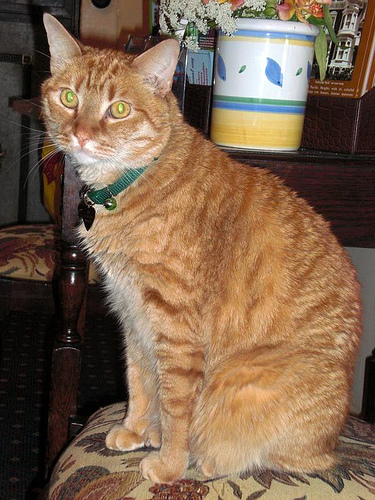 Yesterday we took a cable car up to little Italy and walked up the steps to Coit Tower which was built in the shape of a fireman's hose and named after Lillie Coit, an eccentric lady who was saved from a hotel fire aged 8 and dedicated her life and wealth to firemen (she used to dress in their uniform and would follow the engines on emergency calls). When she died aged 86, the fire department came to her funeral.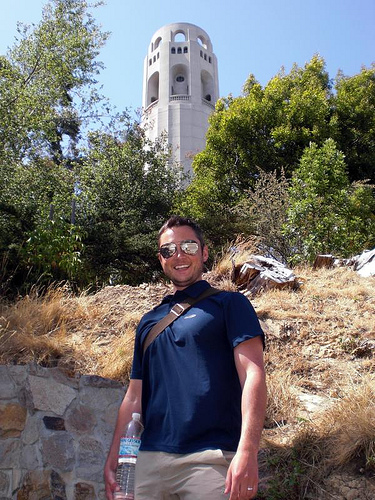 We also went to the free cable car museum and to Chinatown to get some real Chinese fortune cookies (which were invented here) – we got six for a dollar and they were so fresh – tasted nothing like the ones you get in a wrapper back home.
Last night we went to Asia SF – a restaurant where the waiting staff are "gender illusionists" (very convincing lady-boys!) and they put on a show lip-synching to camp disco classics. I'm not sure the boys were that keen on the idea to start with (definitely more my kind of thing than theirs), but they soon got into it and they were certainly very popular with the "ladies"…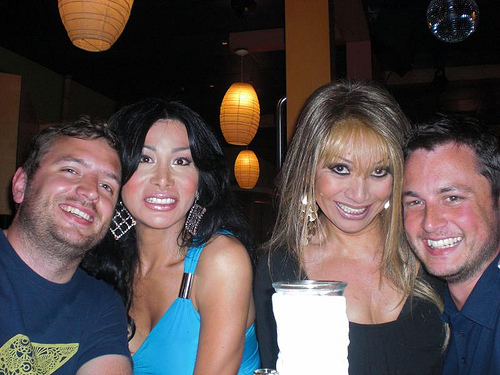 Love Gude x