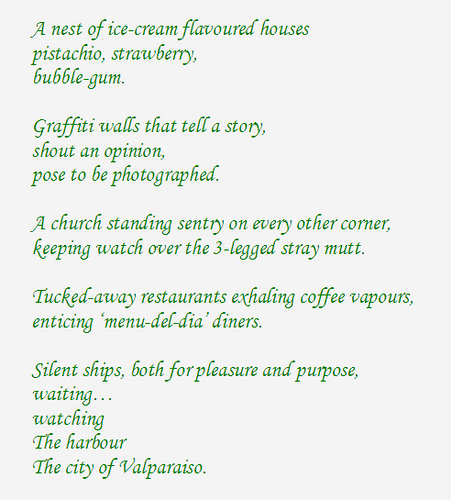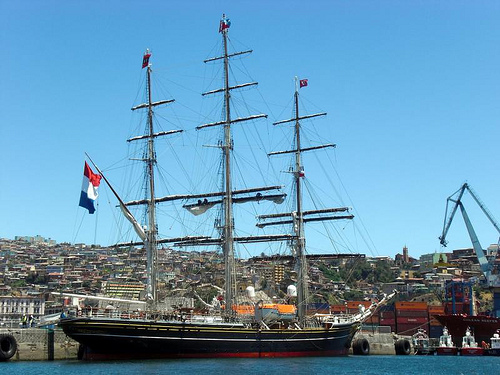 After a pretty horrific bus journey from Mendoza (10 hours, with an unexpected 4-hour, red-tape entangled border crossing), we arrived in Santiago after midnight. We managed to find a hostel that afforded us a lie-in, then left our bags at the bus station and went to explore the city. We took a turn around a craft market and a park with fountains and a castle-type look-out with great views over the city. Then we tried some coffee from the "legs" cafes, where the waitresses wear short skirts in a hangover from the time of the ultra-conservative dictatorship, when it was considered a small act of rebellion.
That evening we took an overnight bus to La Serena, where we found the best hot chocolate cafe of the whole trip. It was in the plaza, next to a jazz place (which never appeared open) and sold hot chocolate called 'fondante' that is basically good quality chocolate melted and mixed with cream. It's thick, gloopy, develops a skin on the top as it cools and is probably about 40 'Weight Watchers' points. We loved it!
La Serena also has a lovely Japanese garden, complete with bridges, Koi-filled ponds, trickling streams and stone structures meant to aid contemplation and meditation. We spent an entire morning reading our books there, interrupted only by the odd duck-quack. Bliss.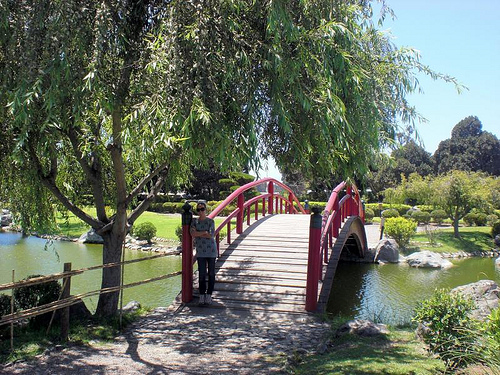 On our last day in La Serena we went to the beach. Unfortunately, it wasn't hot enough to swim and the only 'attraction' it had to offer was this phallic faux-castle, which we couldn't see the point of (you couldn't even go inside it)…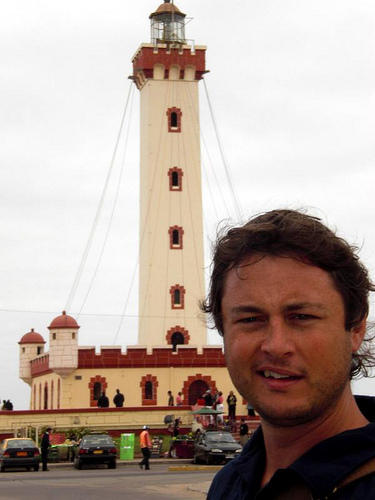 From Serena we went into the Elqui Valley to Vicuña and Pisco Elqui, where the skies are supposed to be perfect for star-gazing and there is an observatory at nearby Mammaluca. Sadly, we only got to see the constellations with our naked eyes on the first night, because the sky clouded over after that. We were disappointed, but it was still pretty amazing to see the sky of the Southern hemisphere, which is completely different to home, with hardly any light pollution.
On Tuesday we headed back south to Valparaiso, the cultural capital of Chile, which we both loved. It has quaint buildings and steep, winding streets, a little like San Francisco with its "ascensores" (small funicular railways to help you up and down the steep slopes), cute cafes with tasty food and some beautiful graffiti.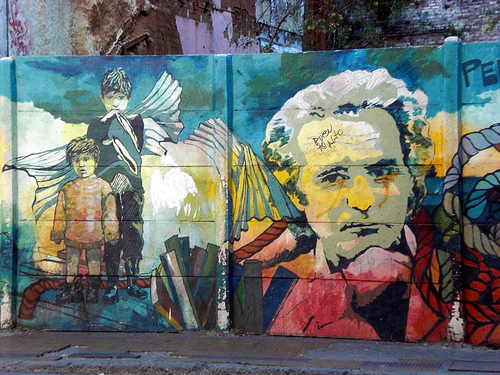 We visited 'Casa Neruda', the house that belonged to Pablo Neruda, Chile's most famous poet, who always wrote in green ink, won a Pulitzer and the Nobel prize for literature and was exiled from Chile in 1949 for being an outspoken member of the newly outlawed Communist party. His house is filled with interesting objects, including a wooden horse from a carousel and a chair that he found so comfortable that he nick-named it the 'cloud chair'. He wrote many odes, including one to his house, the tomato and the onion.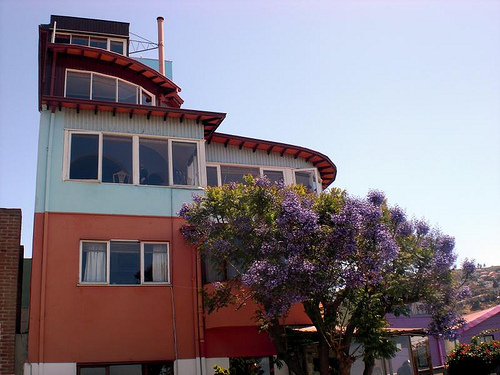 Finally we paid a visit to Lukas' House, a famous cartoonist, born in Italy, who lived in Chile from age 1 onwards and loved Valparaiso. His most popular and well-known character is 'Don Memorario', a big-nosed, bespectacled gentleman, who lamented the loss of manners and personified the generation gap between elderly and young Chileans.
This one translates as something like:
boy: how pretty the sea is!
don m: look here… the age of a tree is calculated by the number of rings in it's trunk
Florencio: and for horses, by the size of their teeth
boy: and for men, by the holes in their belt…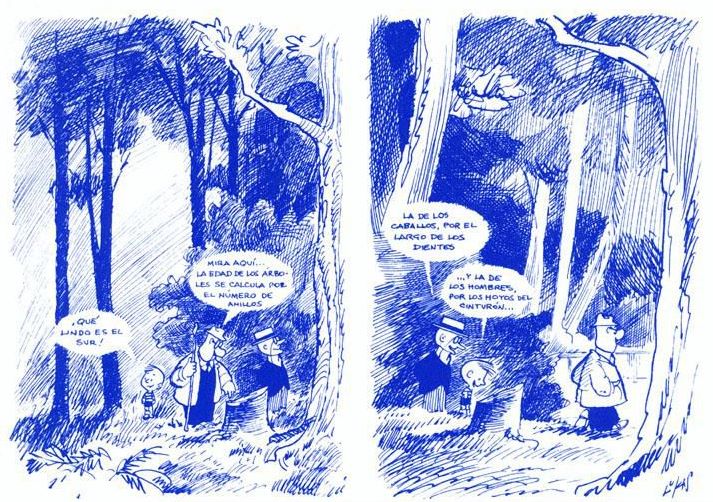 Love Gude x
P.S. Check out our new videos page for all those featured on the blog, plus some that you haven't already seen.