On Thursday we left Vegas and went to Lake Mead (the man-made lake created by the Hoover Dam). We thought we'd hire a boat and mess about on the lake for a bit in the sunshine, then stay the night there. Unfortunately, as soon as we got out on the lake, the sun went in. We still had fun though, as it was about 90 degrees.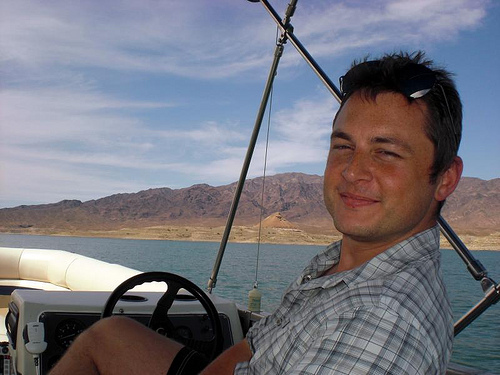 However, on the way back into the Marina (at 35mph), the Gool drove the boat through some shallow water (he'd seen the warning marker on the rocks, but not the small one further out that you're supposed to steer around until it was too late – I was chillaxing and half asleep, so didn't see it either). There was a nasty crunching sound and the boat stopped moving.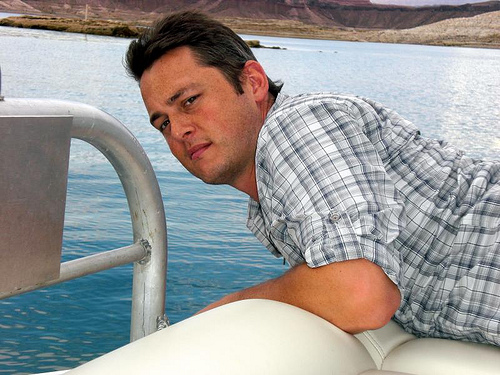 We had to call the emergency channel and wait to be towed in while The Gool waved his orange distress flag…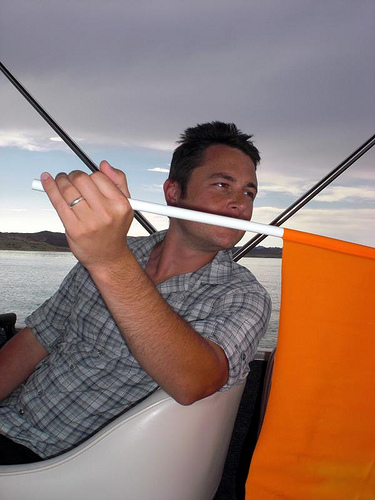 Luckily we'd opted for the extra cost of the damage waiver as the cost to repair the boat was going to be $3375, but it still cost us over $700, so we were pretty gutted :o(
No more boat-driving for teamGool…
Yesterday we got to Tucson and handed the hire car in, so from now on it's buses, coaches trains etc for us and the proper travelling starts. We're headed over the border into Mexico this evening.
Today I'm missing:
– Mum's home cooking
– Kit
– $700
Today I'm loving:
– Free WiFi
– Free choc-chip cookies
– Free flags for Independence day
– Little boys dressed in the exact same outfit as their dads at our hotel
Love Gude x